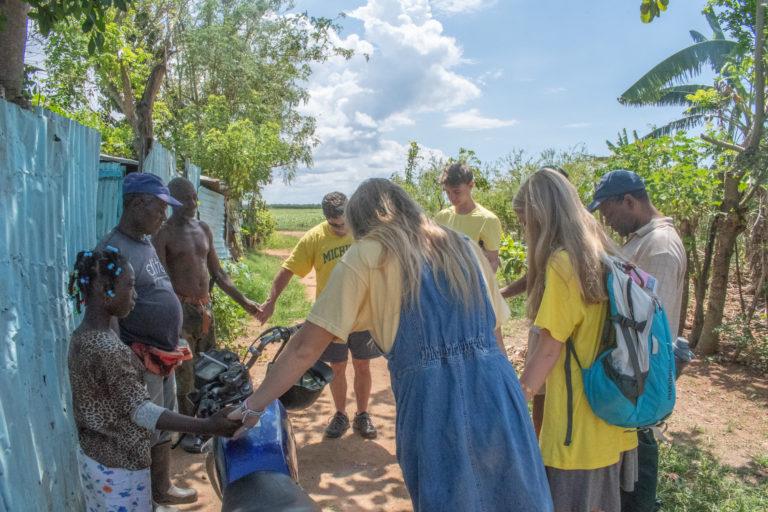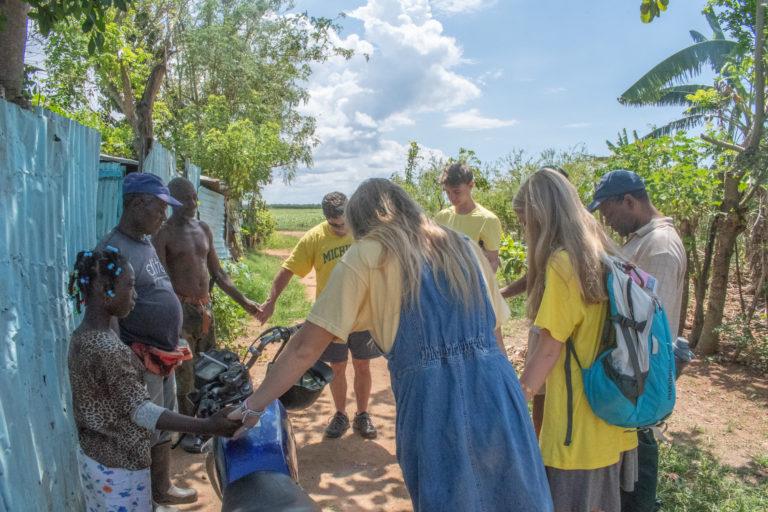 Have you thought about your Thanksgiving plans for 2019 yet? Well, I have! And I have some "Good News" – as in, Gospel News. You are hereby invited to join a mission team that is planning a mission trip to the Dominican Republic from November 23rd to November 30th, 2019.
The reason you're invited to join the team is because of how important you will be to the success of this effort. God has moved in the hearts of several people that are associated with Vine Street CC and/or the ALAH Knights Baseball Team. God is calling us to take a leap of faith and put together a team that can make this trip happen – and in so doing, deeply impact the spiritual lives of many seekers and followers from Arthur, Illinois all the way to Juan Dolio, Dominican Republic. God has already made the plans. The rest of us – including you – are praying about our role on the mission team that God is calling together.
There are four specific ways for you to become part of the mission team:
PRAYER WARRIOR – This is for everybody! And these are our MVPs! Whether you plan on playing a larger role than this, or simply being just one of our devoted prayer warriors, this is where everybody starts. So, let's start now! Begin today praying for this team, for God working in our midst and leading us forward, for individuals in our church and community to hear the call of God to participate in the ways that God is leading them, for the "players" that will be going to experience baseball and God in ways they never have before, and for Vine Street CC for stepping up and agreeing to "host" this mission team and support their administrative needs. Put this mission on your daily prayer list … and listen for how God is speaking to you about your role on the team!
BENCH PLAYER – This is for those who are called to help support the team with in-kind resources and needs. Perhaps you have some used baseball equipment that you can donate for the team to take and distribute to players in need in the DR. Or maybe you would like to sponsor the travel shirts for the team to wear on the trip. It could be that God is calling you to sponsor or host a fundraising event for the trip. Be still … and listen to God. No team can succeed without a strong bench! And there are so many ways for Bench Players to pitch in.
CLUBHOUSE PLAYER – This is the front office crew for the team that will provide the financial resources necessary to make the mission possible. The cost of the trip is $2,000.00 per person. At first blush, that amount can seem insurmountable. But in my eight trips to the DR so far, no one – not one – has failed to meet the needed amount. How does that happen? Because God is good … All the time. And because, the Spirit of God is with the People of God. It really is that simple … and that miraculous. Most of the BIG-LEAGUE PLAYERS (those going on the trip) will be raising their own money through letter writing campaigns and other efforts. Keep your eyes and ears open for these. Several fundraisers will also be planned – watch for them and pray about how to respond. When CLUBHOUSE PLAYERS provide money to support God's efforts, that money becomes "blessed money." And isn't that a great way to use the financial resources that God has blessed you with!
BIG LEAGUE PLAYERS – The Big Leaguers are the team members that will be making the trip. These missionaries will be baseball players, coaches, church members, college students, housewives, fathers and sons, accountants, teens, pastors, seniors, and anyone else who feels the call to suit up and show up! Going on this trip is an act of God – nothing more, nothing less. There are many reasons not to go on the trip — and there is only one good reason to go – EVERYTHING! This trip will impact seekers and followers of Jesus in ways that cannot even be imagined. It's a week to be completely and absolutely in God's hands, at God's mercy, and following God's will. Sure, there will be baseball. And there will be mission work and orphanage visits and feeding people. But all of that is just a platform for allowing God to be in charge of your life for a week. And trust me – it's something you will NEVER recover from!
THE DEADLINE TO SIGN UP FOR THE TRIP, AND TO BE A BIG-LEAGUE PLAYER, IS JUNE 1ST. There is no deadline for Prayer Warriors, Bench Players, and Clubhouse Players. Just pray … listen … and follow where God leads. You will be hearing much more about the mission trip as we move forward. If you would like to talk about the trip, have any questions, or want to join the team, contact Pastor Bob directly. But most importantly – start praying today! And become a player for the "Dominican Baseball Mission Excursion 2019" Team! Using Baseball as a Path to the Kingdom of God, I am – Pastor Bob
---