A Village Of Unconditional, All Forgiving,
Feeling unchurched? Over-churched?
Anti-churched?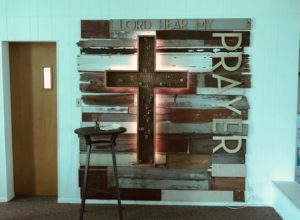 9:00 A.M. Village
Start your Sunday off in a casual, low-key gathering where we share breakfast and chat about Jesus and life. Small groups for all ages – Nursery Available!
This ain't your old fashioned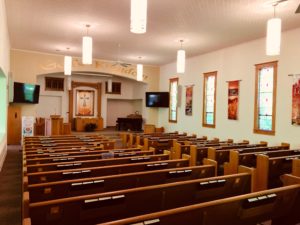 10:00 A.M. Worship
"A little something for everyone and a lot of Jesus" is how we worship. Come as you are and experience our energetic, spirit filled service with moving messages and music ranging from contemporary Christian to traditional hymns.
This service is geared for all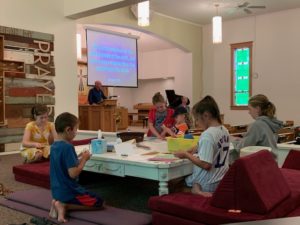 Teaching & Preachings
We teach and preach a Jesus that is real and authentic … Taken straight from the gospels with no biased or politics attached. Whether you're an active participant or a "fly on the wall" listener, we have something for you.
B I G I D E A
"The time has come," he said.

"The kingdom of God has come near. Repent and believe the good news!"

(Mark 1:15).
Pastor Bob
C H U R C H M E D I A
Recent Devotionals

F R O M T H E B L O G
Recent Posts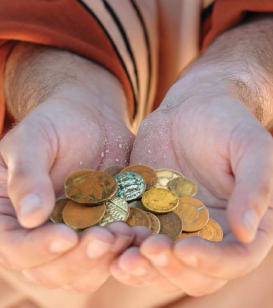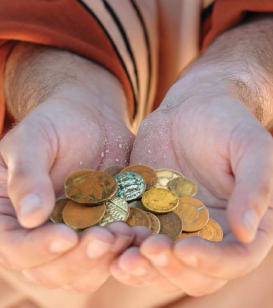 Did you catch the "offering meditation" this past Sunday in our 10am worship service. Our elder, Susan Bursa, shared a wonderful story about Barnabas, also known as the "Son of Encouragement." Barnabas appears several times in the New Testament, and in virtually every story, he is committing his resources and possessions to helping spread the "good news" of Jesus to people all over the Holy Land. Here is one story, from the Book of Acts, that talks about his personal detachment from worldly possessions and his willingness to use what God has blessed him with for God's purposes, and for supporting the work of the disciples. Acts 4:32-37—The Believers Share Their Possessions 32 Now the whole group of those who believed were of one heart and soul, and no one claimed private ownership of any possessions, but everything they owned was held in common. 33 With great power the apostles gave their testimony to the resurrection of the Lord Jesus, and great grace was upon them all. 34 There was not a needy person among them, for as many as owned lands or houses sold them and brought the proceeds of what was sold. 35 They laid it at the apostles' feet, and it was distributed to each as any had need. 36 There was a Levite, a native of Cyprus, Joseph, to whom the apostles gave the name Barnabas (which means "son of encouragement"). 37 He sold a field that belonged to him, then brought the money, and laid it at the apostles' feet. This is just one example of how the early followers of Jesus were able to overcome their need to possess things for themselves and instead to "hold everything in common." On Sunday, Susan urged us to become more like this, more like Barnabas, in our own lives. Today, I issue a challenge to each one of us – starting with me! Let's take an honest look at the things in our life that we have become so attached to that we keep accumulating them without regard for true need. For me, I'm going to start with clothes and attire. I have WAY more clothes than I need … but somehow I don't seem to have as much as I want! I have begun to "idolize" my wardrobe in a way that distorts my perception of what I really need, and thus drives me to keep buying things when I really don't need them. So I'm going to make a "Barnabas Plan" and implement a new practice of acquiring clothes. It's not a "draconian" plan where I stop buying anything new. Rather, it's a practical and realistic plan that helps me recognize the proper role of clothes in my life and keeps me from going overboard with accumulating new things. Here is my 3-step "Barnabas Plan" for buying new clothes:
ADD/SUBTRACT – For every new clothes item that I add (including underwear, shoes & socks, coats and jackets), I will subtract something of equivalent use from my wardrobe. For everything that lands in my in-box – I will put something in the out-box. I can donate some of the outbox things, take them to a thrift store, or simply pitch them. But I will not "grow" my wardrobe from where it is today.

NO NEW HANGERS OR DRAWERS – From this point forward, I will not buy any new hangers or add any new drawers or shelves to accommodate more clothes. I must make do with the capacity I currently have to hang and store my clothes.

REDEFINE "DESIRE" AND "NEED" – I have reached a point in my consumeristic mind that enables me to change the meaning of "desire" to "need." In fact, when I see some article of clothing that I really like – I discover that almost immediately, I need it! I gotta have it! In fact, now that I've seen it, I don't think I can live without it! Can you relate? That my friends, is called IDOL WORSHIP! The truth is, that the only thing I gotta have, and the only thing I can't live without, is my relationship with Jesus. When I substitute clothes ( or anything else) for Jesus, then I am worshiping a false god.
I'll be curious to know what you think of my new "Barnabas Plan." Perhaps there is an area in your life that you've started to "worship" in ways that replace "desire" with "need." I wonder what your "Barnabas Plan" might look like for you. Please let me know if you're ready to try this. And I will keep you updated on how my plan is proceeding. A son of the "Son of Encouragement" – Pastor Bob
Read more
---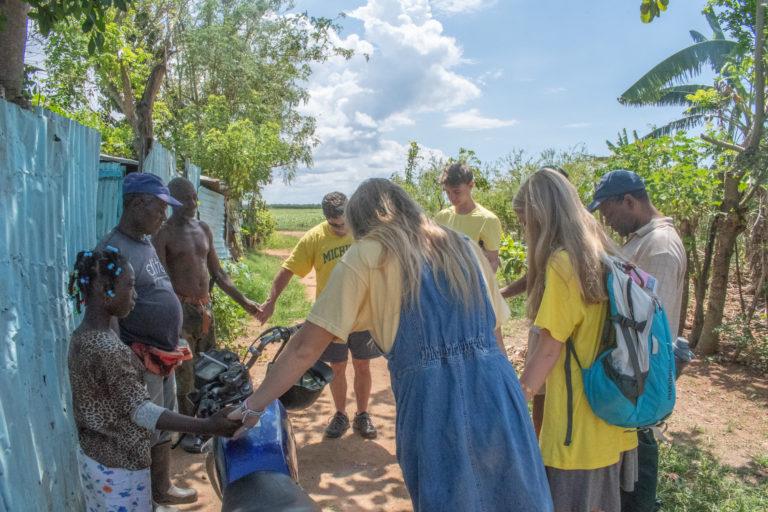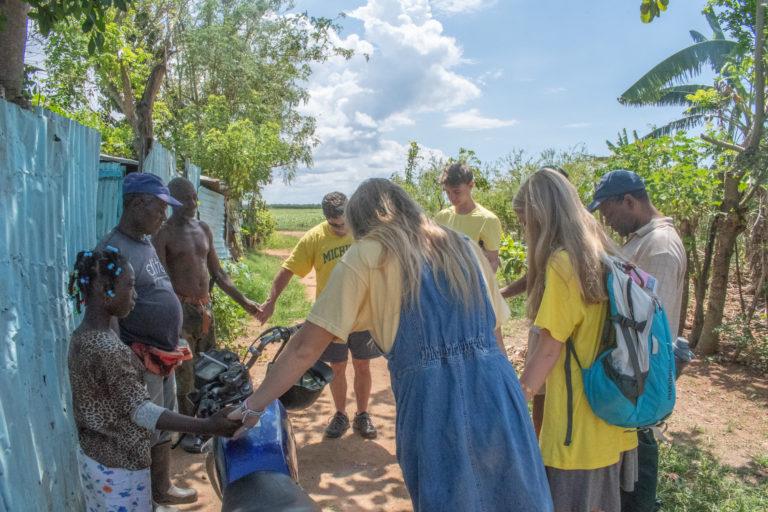 Have you thought about your Thanksgiving plans for 2019 yet? Well, I have! And I have some "Good News" – as in, Gospel News. You are hereby invited to join a mission team that is planning a mission trip to the Dominican Republic from November 23rd to November 30th, 2019.
The reason you're invited to join the team is because of how important you will be to the success of this effort. God has moved in the hearts of several people that are associated with Vine Street CC and/or the ALAH Knights Baseball Team. God is calling us to take a leap of faith and put together a team that can make this trip happen – and in so doing, deeply impact the spiritual lives of many seekers and followers from Arthur, Illinois all the way to Juan Dolio, Dominican Republic. God has already made the plans. The rest of us – including you – are praying about our role on the mission team that God is calling together.
There are four specific ways for you to become part of the mission team:
PRAYER WARRIOR – This is for everybody! And these are our MVPs! Whether you plan on playing a larger role than this, or simply being just one of our devoted prayer warriors, this is where everybody starts. So, let's start now! Begin today praying for this team, for God working in our midst and leading us forward, for individuals in our church and community to hear the call of God to participate in the ways that God is leading them, for the "players" that will be going to experience baseball and God in ways they never have before, and for Vine Street CC for stepping up and agreeing to "host" this mission team and support their administrative needs. Put this mission on your daily prayer list … and listen for how God is speaking to you about your role on the team!
BENCH PLAYER – This is for those who are called to help support the team with in-kind resources and needs. Perhaps you have some used baseball equipment that you can donate for the team to take and distribute to players in need in the DR. Or maybe you would like to sponsor the travel shirts for the team to wear on the trip. It could be that God is calling you to sponsor or host a fundraising event for the trip. Be still … and listen to God. No team can succeed without a strong bench! And there are so many ways for Bench Players to pitch in.
CLUBHOUSE PLAYER – This is the front office crew for the team that will provide the financial resources necessary to make the mission possible. The cost of the trip is $2,000.00 per person. At first blush, that amount can seem insurmountable. But in my eight trips to the DR so far, no one – not one – has failed to meet the needed amount. How does that happen? Because God is good … All the time. And because, the Spirit of God is with the People of God. It really is that simple … and that miraculous. Most of the BIG-LEAGUE PLAYERS (those going on the trip) will be raising their own money through letter writing campaigns and other efforts. Keep your eyes and ears open for these. Several fundraisers will also be planned – watch for them and pray about how to respond. When CLUBHOUSE PLAYERS provide money to support God's efforts, that money becomes "blessed money." And isn't that a great way to use the financial resources that God has blessed you with!
BIG LEAGUE PLAYERS – The Big Leaguers are the team members that will be making the trip. These missionaries will be baseball players, coaches, church members, college students, housewives, fathers and sons, accountants, teens, pastors, seniors, and anyone else who feels the call to suit up and show up! Going on this trip is an act of God – nothing more, nothing less. There are many reasons not to go on the trip — and there is only one good reason to go – EVERYTHING! This trip will impact seekers and followers of Jesus in ways that cannot even be imagined. It's a week to be completely and absolutely in God's hands, at God's mercy, and following God's will. Sure, there will be baseball. And there will be mission work and orphanage visits and feeding people. But all of that is just a platform for allowing God to be in charge of your life for a week. And trust me – it's something you will NEVER recover from!
THE DEADLINE TO SIGN UP FOR THE TRIP, AND TO BE A BIG-LEAGUE PLAYER, IS JUNE 1ST. There is no deadline for Prayer Warriors, Bench Players, and Clubhouse Players. Just pray … listen … and follow where God leads. You will be hearing much more about the mission trip as we move forward. If you would like to talk about the trip, have any questions, or want to join the team, contact Pastor Bob directly. But most importantly – start praying today! And become a player for the "Dominican Baseball Mission Excursion 2019" Team! Using Baseball as a Path to the Kingdom of God, I am – Pastor Bob
Read more
---
L E A D E R S H I P
Meet Some Of Our Team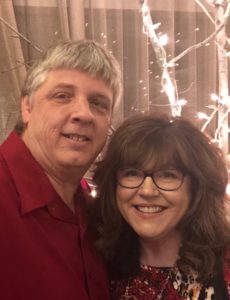 Candi & Bryan Thomas
Sign Up For Weekly Newsletter!
C O N T A C T F O R M
Send us a Message
L O C A T I O N
Contact Info