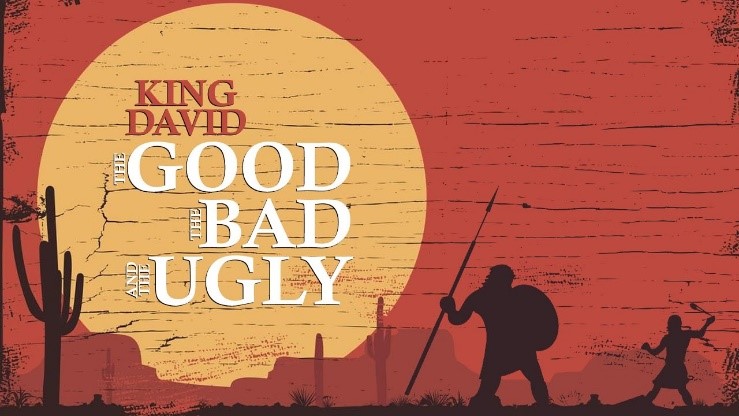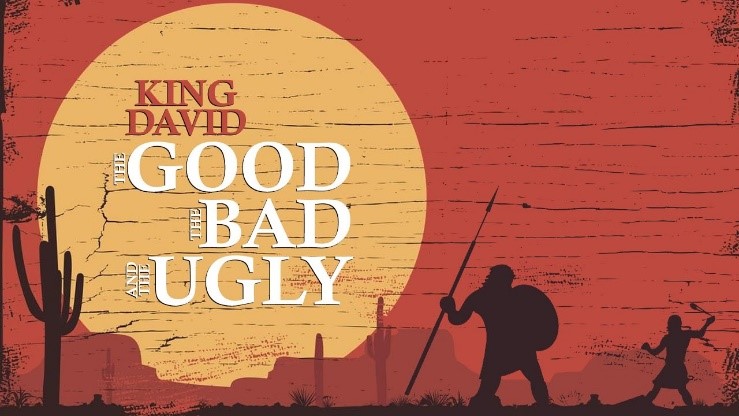 SUNDAY'S SCRIPTURE:
1 Samuel 16: 1 – 13 (New International Version) – March 19, 2023 "Samuel Anoints David"
16 The Lord said to Samuel, "How long will you mourn for Saul, since I have rejected him as king over Israel? Fill your horn with oil and be on your way; I am sending you to Jesse of Bethlehem. I have chosen one of his sons to be king."
2 But Samuel said, "How can I go? If Saul hears about it, he will kill me."
The Lord said, "Take a heifer with you and say, 'I have come to sacrifice to the Lord.' 3 Invite Jesse to the sacrifice, and I will show you what to do. You are to anoint for me the one I indicate."
4 Samuel did what the Lord said. When he arrived at Bethlehem, the elders of the town trembled when they met him. They asked, "Do you come in peace?"
5 Samuel replied, "Yes, in peace; I have come to sacrifice to the Lord. Consecrate yourselves and come to the sacrifice with me." Then he consecrated Jesse and his sons and invited them to the sacrifice.
6 When they arrived, Samuel saw Eliab and thought, "Surely the Lord's anointed stands here before the Lord."
7 But the Lord said to Samuel, "Do not consider his appearance or his height, for I have rejected him. The Lord does not look at the things people look at. People look at the outward appearance, but the Lord looks at the heart."
8 Then Jesse called Abinadab and had him pass in front of Samuel. But Samuel said, "The Lord has not chosen this one either." 9 Jesse then had Shammah pass by, but Samuel said, "Nor has the Lord chosen this one." 10 Jesse had seven of his sons pass before Samuel, but Samuel said to him, "The Lord has not chosen these." 11 So he asked Jesse, "Are these all the sons you have?"
"There is still the youngest," Jesse answered. "He is tending the sheep."
Samuel said, "Send for him; we will not sit down until he arrives."
12 So he sent for him and had him brought in. He was glowing with health and had a fine appearance and handsome features.
Then the Lord said, "Rise and anoint him; this is the one."
13 So Samuel took the horn of oil and anointed him in the presence of his brothers, and from that day on the Spirit of the Lord came powerfully upon David. Samuel then went to Ramah.
Pastor Bob's Sermon Reflections:
The generational journey to get to David begins in the Bible with the story of Hannah. She is a young woman who wants a child but cannot become pregnant. Hannah makes a covenant with God for a baby. She offers to dedicate the child's life to God if God will grant her a baby.
Within a year of the covenant, Hannah is pregnant with Samuel. God is working,
Because of God's faithfulness to Hannah, Hannah stays faithful to God, and she takes little Samuel to the Temple to be dedicated to God.
The priest at the Temple is named Eli. He welcomes Hannah and Samuel, dedicates Samuel to God, and then Hannah leaves without Samuel.
Eli is now charged with raising Samuel. God has gifted the priest with a blessing, as Eli will soon discover.
Samuel is raised in the Temple, and one night, in the quiet darkness, God begins to speak to young Samuel. Samuel is at first confused by the voice, and thinks it's Eli's. But, by the third attempt, Eli then realizes that God is trying to speak to Samuel and instructs him to respond with the words, "Speak God, for your servant is listening." Samuel does.
Samuel is now being led by God, and grows to become a great judge and prophet.
One day, God sends Samuel to the House of "Jesse of Bethlehem" to discover the new King, and to anoint him as such.
Jessie brings out his sons to stand before Samuel, and Samuel concludes that none of these sons is the one being called to be King. "Are these all the sons you have," Samuel asks Jesse.
Jessie tells Samuel there is one more young son, but he is out tending sheep. Hmmm … tending sheep … like a shepherd?
Samuel asks to see this youngest of sons, and immediately knows that this son, named David, is the next King of Israel.
David becomes the greatest King of all Israel, and most important, becomes a "man after God's own heart."
So, what began with a young woman who pleaded with God for a son, ends with that son becoming the prophet who chooses David as the next King.
Some questions from the story of Samuel and David:
Jesus is always asking us if we have the "eyes to see." In this case, those eyes can see how God is working all the time, across generations and through individuals who may never see each other or even know about each other. Can you see how God makes everything right in the end?
Can you think about your own life in the same way? How did you get here? Can you see how God was at work for generations to bring you into the world?
Can you pause, and be still, and "see" what a great gift from God you are to the people around you? Are you as great, not as great, or not great at all, in the eyes of God?
Is this the way it works for everyone? Could your birth/life be a result of centuries of God's planning, just so you could be here at this time and place … to be a blessing to the people around you? To be a gift from God … just as Samuel was gifted to God by Hannah?
Have you ever made a real covenant with God? What was it about? Do you think it may be time for you to make a new covenant with God and to rededicate your life to God, just the way Samuel's life was?
Let's Journey to the Cross Together … Pastor Bob <><
---