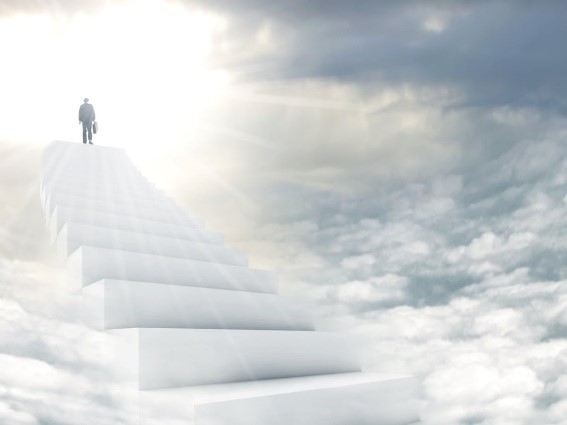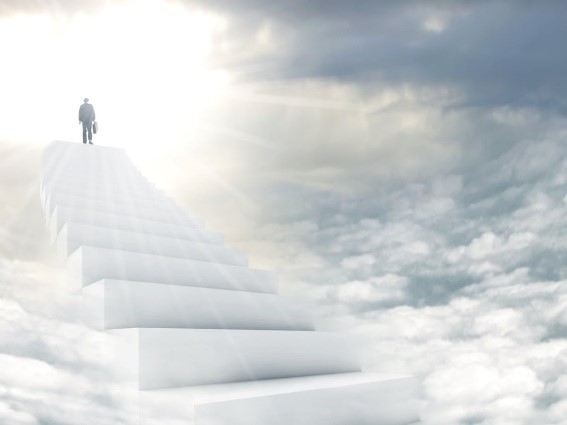 Hello Friends & Neighbors –
I just returned from my latest trip to the Kingdom of God, and it really is like heaven on earth! Even so, it's still difficult for me to predict when these little "Junkets with Jesus" will happen, but they seem to be happening more and more around here lately. And when they do come, it's kinda like buying those last-second vacation packages – you get a call and you drop everything and you're all in.
That's a pretty good description of what happened, from what I remember. I don't remember much — I think the Light was way too bright for me! But I did take some "spiritual snapshots" during my time in-between and I've put each one of them in writing below.
Snapshot 1) Imagine seeing …
Two smiling and giggling siblings (one 9 yr. old boy; one 7 yr. old girl) playing around in the church, with soft skin the color of a golden bronze – like if all the skin colors in the world were blended together, this is the color they would make. Absolutely Beautiful! Precious children of God.
"You gotta know there are happy and beautiful kids in heaven!"
Snapshot 2) Imagine seeing …
Their dad. He's one of those unsung "single dad raising two kids" heroes, but most earthly people think less of him. They just may not know the steepness of the mountain he's been climbing for way too long, through blackness and brownness, through tornadoes and floods, caring a grand piano full of resentment and hopelessness, where Murphy's Law seems to rule all the time. That dad? Yesterday we celebrated his Independence Day!
You had to know that Independence Day can happen on any day to anyone in God's Kingdom!
Snapshot 3) Imagine seeing …
The local police department, the public school system, the state department of children's services, a small flock of angels from a small but mighty Jesus church in town, and one family in need – all converged over a 2-day period and some lives were saved and others were changed – and all were filled!
You should know that EVERY church in the Kingdom of God is a Jesus church: established 33AD.
Snapshot 4) Imagine seeing …
Fields of green, red roses too; and everybody saying to each other, "I love you." Funny thing is, I kept seeing these things over and over, and it changed the way I saw everything else.
You may have guessed that in God's Kingdom everybody sings this to each other all the time!
Snapshot 5) Imagine seeing …
A Lois Lane to Wonder Woman spiritual transformation right before our very eyes, as the normal everyday "boss in the office" appeared to have that heart expand to the size of Montana as she literally became a mother to a son she didn't know she had; a grandmother to three kids she didn't know she had, and a relentless church organizer pulling people together to save the day! We all said: "It must be the work of the Holy Spirit!"
I think that I forgot to mention above — but the Holy Spirit was also present during our Kingdom excursion, because you can't have the Kingdom if you ain't got the Spirit!
Snapshot 6) Imagine seeing …
One short glimpse on video of a young mother living in literal and spiritual darkness, knowing neither her true self nor her living God, and a long way from both. I still haven't gotten that video glimpse out of my mind. And every time I think of it, I pray for her.
You may be surprised to know that even in the Kingdom of God, there are the lost and the strays, which means the work is never complete and the Kingdom never ends – until, of course, the Big Fella up above sings in the shower! (And when he does, don't expect to hear, "Jesus is Just Alright with Me" by the Doobie Brothers!)
Snapshot 7) Imagine seeing …
The third sibling, just as bronze and beautiful as her sister and brother, but not a child of the dad mentioned above, — and then see her as the reality of what this ginormous change will mean for Daddy, brother, sister, and … OMG she says … me! "I'll be without them in my life starting today." The reality came upon her gradually, like letting the air out of a balloon very slowly so that it makes that "fun for a second, but then annoying as trying to open a Dollar General plastic bag with gloves on, sound. It was heart wrenching to witness. Every time I think of her, I pray for her.
You may want to know that anywhere one goes where there is great love, there is also great pain, because even in God's Kingdom on earth, we still have our hurtable tender human hearts.
Snapshot 8) Imagine seeing …
Ourselves, each and every day, in that very same Kingdom of God. When in the midst of this 2-day spiritual whirlwind, we didn't have the luxury of pausing to reflect on and share how God was working all around us … although we did keep saying that "God is in charge of this and God is working all around us." Don't look up. Just keep doing what God says. Don't ask any questions that could be considered logical or rational. And most of all, trust God, because when you're in the Kingdom of God … God is King. And His will, will be done. Just as it is in heaven.
Well, what did you think of my 8 favorite spiritual snapshots from my recent excursion into Godland? You know what? I bet you too will have some personal experience of the Kingdom of God this week. Just put your eyes and ears on your heart. And when the Kingdom comes, take some spiritual snapshots that you can write down and share with us. And if you have a camera, you can use that too!
Give Peace A Chance <>< Put God in Charge <><
Work for Jesus,
Pastor Bob
---