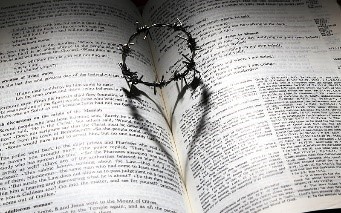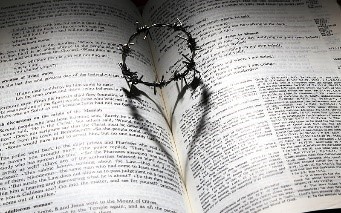 It seems our journey together into the "Way" of Jesus has brought us face-to-face with life's biggest challenge: "To love one another as Jesus loved us." Yes – it's a daily practice.
You may remember (pre-Covid) hearing about Bob Goff and his "new" book "Everybody, Always." Many of us were impacted by this wonderful and inspiring book about unconditional loving. So, I thought it might be a good time for a little "Bob Goff Refresher Course." Below are 2 sets of excerpts from articles I've recently come across. I hope they inspire you … and perhaps bring back some good memories from our book study days … or maybe initiate interest in doing another book study.
First, Shawn Parr of "Fast Company" made a list of his Top Ten Takeaways from Bob Goff's book "Love Does: Discover a Secretly Incredible Life in an Ordinary World." Perhaps these can help lead us forward in our quest to "love like Jesus."
Your life is not defined by what you believe in, it's about what you actively and deliberately participate in.
Don't be afraid of failing at things that matter, be afraid of succeeding at things that don't.
Stop thinking you shape circumstances and start letting them shape you.
Say yes, and see what happens.
Words don't just describe who you are, they shape who you are.
Sharing your life with the right people is really important.
You can learn as much from a Jeep Wrangler as you can from a teacher, you just need to pay attention.
It's more important to put your time into doing something, rather than putting it into trying to be someone.
Religion tastes awful, especially when you eat the fake stuff.
Don't wait for every door to be opened for you, get ready to kick a few down.
And second, here are 10 of the best Bob Goff quotes as compiled by "goodreads.com."
"I used to be afraid of failing at something that really mattered to me, but now I'm more afraid of succeeding at things that don't matter."
"I used to want to fix people, but now I just want to be with them."
"Most people need love and acceptance a lot more than they need advice."
"I used to think you had to be special for God to use you, but now I know you simply need to say yes."
"Living a life fully engaged and full of whimsy and the kind of things that love does is something most people plan to do, but along the way they just kind of forget. Their dreams become one of those "we'll go there next time" deferrals. The sad thing is, for many there is no "next time" because passing on the chance to cross over is an overall attitude toward life rather than a single decision."

"But the kind of love that God created and demonstrated is a costly one because it involves sacrifice and presence. It's a love that operates more like a sign language than being spoken outright."
"I used to think God wouldn't talk to me, but now I know I'm just selective with what I choose to hear."
"I want to go barefoot because it's holy ground; I want to be running because time is short and none of us has as much runway as we think we do; and I want it to be a fight because that's where we can make a difference. That's what love does."
"I think God's hope and plan for us is pretty simple to figure out. For those who resonate with formulas, here it is: add your whole life, your loves, your passions, and your interests together with what God said He wants us to be about, and that's your answer."
"That's what love does – it pursues: "Simply put: love does."
(All quotes taken from Bob Goff, Love Does: Discover a Secretly Incredible Life in an Ordinary World.
There is so much good stuff in here that I just want to re-read some of it every day!
And so, I will … How about you?
Pastor Bob <><
---