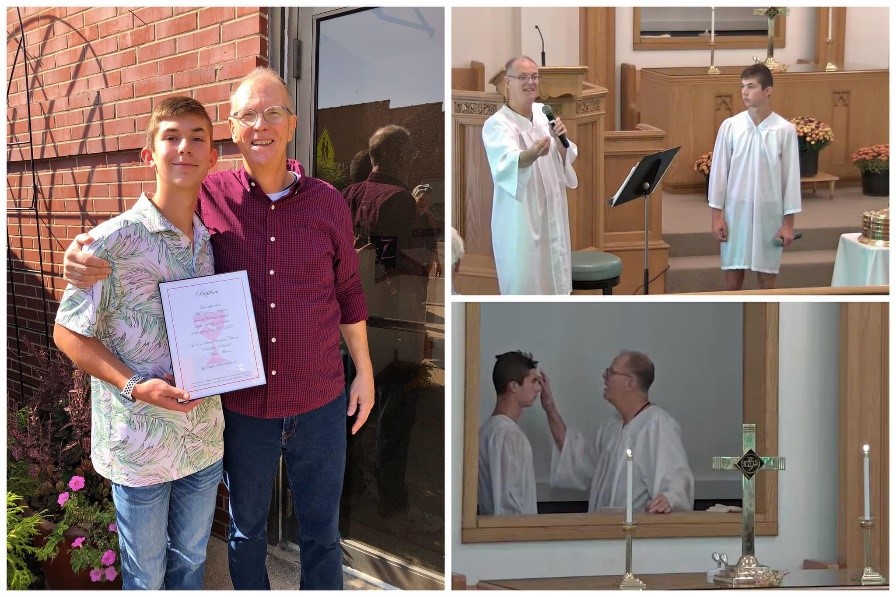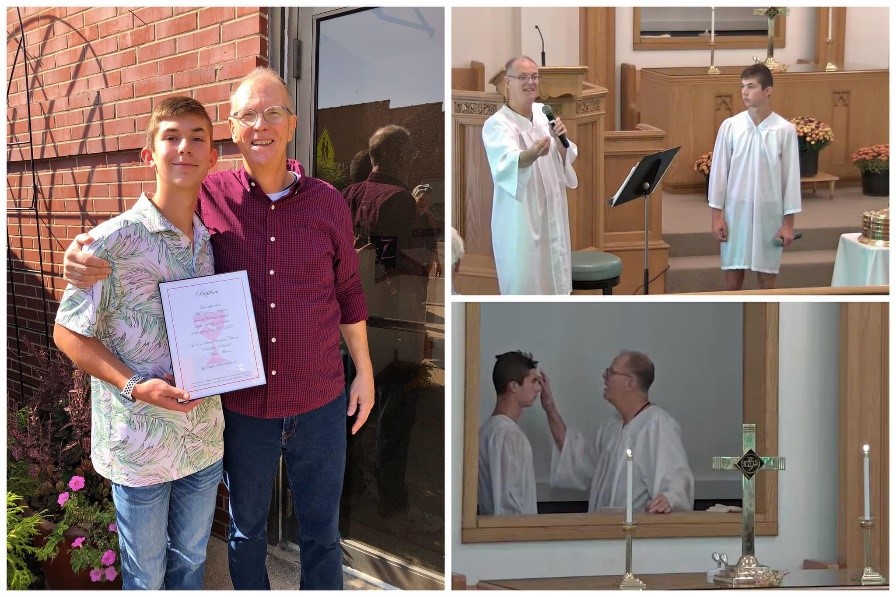 The Four Questions that can Change Your Life
Last Sunday was a glorious day of celebration at VSCC, as Will Hilligoss was baptized in front of many friends and family members. In the service on Sunday, I mentioned the "path" that Will and I took to prepare us for this special day. We met several times on Monday and Wednesday afternoons to discuss Will's heart for God, and God's plans for him.
Of course, this teaching was based on the role that Jesus has in Will's life. And, based on that, what Will's response is to the sacrifice that Jesus made for him. We began by examining 4 questions that Jesus asks His disciples in the Gospels. These questions are the foundation of any life with Jesus. How you answer these 4 questions indicates your readiness to turn your life over to Jesus. Here are the 4 questions of Jesus:
John 1:38: This is the first question Jesus asks the disciples. In this case, 2 of John the Baptist's disciples have started to follow Jesus (literally). One of these disciples is Andrew. The other is unnamed. Perhaps that is you! As you and Andrew approach Jesus from behind, He stops. He turns around and asks these 2 seekers this universal and eternal question: WHAT ARE YOU LOOKING FOR? If you're not looking for a power greater than yourself; the one true God who made heaven and earth; your Creator, who today you want to turn your life over to — if you're not looking for this in your life, then there's no sense following Jesus.
Matthew 16:15: In this story, Jesus and His disciples have been together for a while now. It appears to Jesus that these young Jewish men who are following Him are sincere and committed to Him. So, Jesus asks them the next critical question in their journey with Him: WHO DO YOU SAY THAT I AM? People have many names for Jesus, and they're all good and comforting. Many people call Jesus by many names. It's at this point that Jesus needs to know if those disciples, like you, really know who He actually is. He asks them who others say He is. Several options are offered by the disciples. But then He turns directly to them and asks this important question. Why? Because sometimes when we think we're following Jesus, we're really just following a name, or a hope, or a figment of our imagination. Jesus needs to know, and needs you to know, that He is the true Son of God, the savior that we have been waiting for, the Messiah, or, as Peter responds, "You are the Christ, the Son of the Living God. Where else would we go?" If you don't know who Jesus is, then you're not following Him.
Mark 10:51: Here, Jesus and His disciples are nearing the end of their time together as they "turn and head to Jerusalem." On their way, they pass through the town of Jericho, and there, on the edge of town, sits the town beggar Bartimaeus, who is not just poor, but blind as well. When Bartimaeus embarrasses the crowd waiting for Jesus by shouting out to Him, Jesus hears Bartimaeus and calls him to Him. Excited for Bartimaeus now, the crowd helps him find his way to Jesus. When he approaches Jesus, Jesus has but one question for this poor old blind beggar from Jericho: WHAT DO YOU WANT ME TO DO FOR YOU? Jesus needs to know if we understand that He's not here to tweak our lives or solve some of our little discomforts. Jesus is here to change our life from inside out. Are you in for that? Are you all in? Jesus wants to know what you are expecting of Him. Bartimaeus knows the right answer: "Let me see again." That's the transformation we all need; to see Jesus, and His Father's world, through new eyes … through the eyes of God. And so, Jesus gives this gift to Bartimaeus, telling him, "Your faith has saved " You see, it always comes down to our faith. How's your faith today. For Bartimaeus, as the gospel says, his faith was such that he followed Jesus along the road.
John 6:67: Finally, we come to the last of the 4 questions that Jesus has for us. In this story, Jesus has just finished a long teaching on the challenges to be faced for anyone who wants to follow Him. When He finishes, most of the "disciples" that were following Him, decide to go back to their usual way of life. His teachings are too hard for many people. Are they too hard for you? When the would-be disciples are gone, then Jesus turns to the few who have remained with Him, and He asks them the critical question that He asks each of us every day in our lives: "Are you going to leave me too?" Peter answered him, "Lord, to whom shall we go? You have the words of eternal life. We have come to believe and to know that you are the Holy One of God." Are you there yet? Are you willing to sacrifice your way of life for His? Do you have other places to go that you would prefer to be? If so, there's work to be done within. If not, then you're ready to join the twelve and follow Him along the road of life.
With these four questions pondered, discussed, discerned, and answered, Will Hilligoss found himself the only place that was left for him to go … into the water to be baptized … but not just with water. Jesus baptizes us into the Holy Spirit. If you have doubts, which is normal, just observe Will Hilligoss for a while … how he lives his life …. on the road with Jesus. And then, when you know God is leading you to this life, ask yourself these 4 questions, and see where God may take you.
There's peace and joy and love on the road with Jesus. Let's all join Him there …
Pastor Bob <><
---